This Week…
We feature the font Hackney.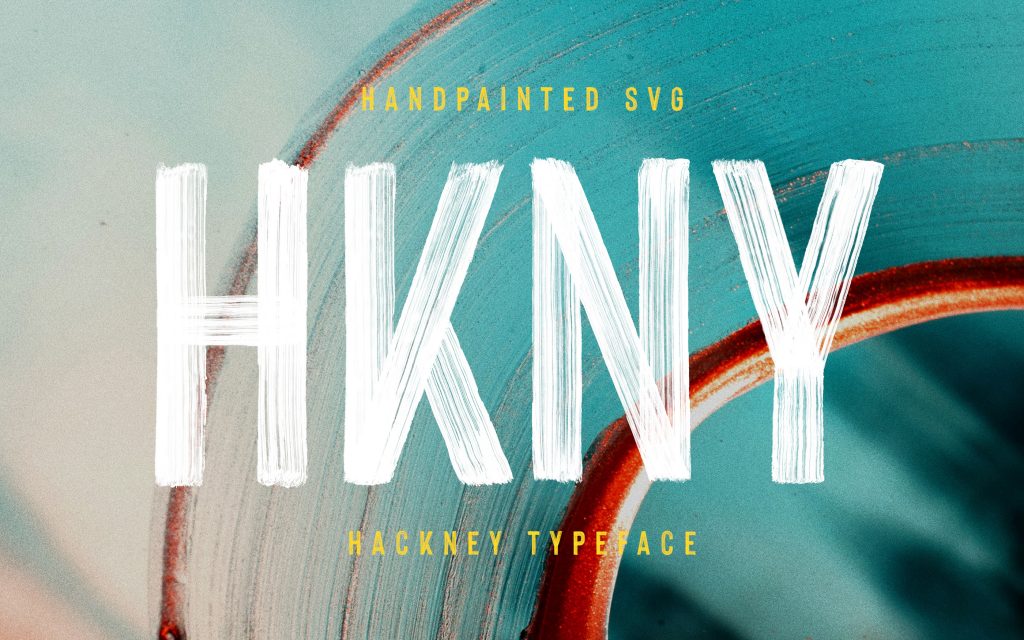 "Hackney is entirely hand-painted sans serif. A raw, bold, condensed font, with brushy imperfections and an earthy realism. Hackney SVG keeps all the incredible definition of the real painted strokes as a transparent texture, so it gives you a proper hand-painted effect, without you having to do anything (or go near paint)."
We loved how effortlessly it portrays a hand-made feel and how it makes both print and digital feel a little more personal. It's also perfect as a headline font or for use in a logo.